Microsoft plans on turning Android handsets into Windows 10 phones using custom ROMs
64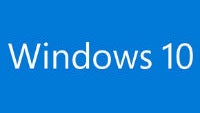 On Tuesday, we told you that Microsoft was planning on
testing Windows 10 with power users
sporting the Android powered
Xiaomi Mi 4
. Xiaomi is assisting Microsoft with the tests although it stresses that it is not partnering with Microsoft. Further details about the testing reveal that the version of Windows 10 being used will override the Android OS that comes out of the box with the Mi 4.
The end result with the testing is a Windows 10 flavored Xiaomi Mi 4 that features all of Microsoft's mobile services. Consider this a simple customization of an Android device with the Xiaomi Mi 4 user opting to install a ROM containing Windows 10 instead of Cyanogen, for example. This ROM allows the Android user to have close to a native Windows 10 experience on his phone, which Microsoft hopes will be so positive that the Android user switches to Windows 10.
Xiaomi's handset is just the first being tested. Eventually, Microsoft hopes to have similar ROMs available for other Android phones down the road. The company picked Xiaomi first because its customers provide feedback religiously on Xiaomi's weekly software updates.
source:
TechCrunch