Microsoft officially releases Outlook Preview for iOS & Android, it is actually Acompli in disguise
5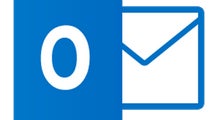 Microsoft continues to unleash new apps on Android and iOS. It already brought Office for free to said platforms, but the Redmond, WA-based tech giant seems committed to expanding its diverse app portfolio as it just released an official preview of its overhauled Outlook app on both Google Play and iOS, allowing all those fans of its free email service to make full use of it.
This new entrant is all the more quite different from Microsoft's Outlook Web App for Android - it's a much more functional and well-designed solution for those who can't live without their Outlook email client. Well, we were quite sure that this will be the case indeed, as Outlook for Android is nothing else but slightly redesigned Acompli, a former iOS and Android mobile email app, as Microsoft acquired its eponymous developer roughly two months ago. We have no gripes with this - after all, Acompli was among the better email clients available, so it's natural that Outlook Preview follows suit.
The app allows you to easily switch between email and the built-in calendar feature, swipe to quickly delete, archive, and schedule messages, as well as send large files that you haven't downloaded on your Android device. The app is, normally, free to use and is available on both phones and tablets.