Microsoft offers more detailed videos about the user experience that comes with the Windows 8.1 update
34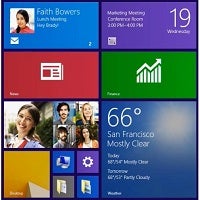 Windows
8.1
is here. We saw a lot of great features coming to Microsoft's Operating System at
Build 2014
. Windows remains touch friendly for our tablets, but it also incorporates more features that are a bit friendlier for those of us still operating in a desktop environment too.
Granted, some would argue that Microsoft took a few steps back with the Windows 8.1 update, and that is an accurate assessment. However, the integration that is being implemented across all our operating environs, tablet, PC, Windows Phone, or even Xbox, is something that is a step ahead of other platforms right now.
The new videos discuss in plainer detail what these updates to Windows 8.1 mean to you the user, and how these features can be accessed via touch or mouse. Details about the desktop, reminders about how the charms may be useful, and how to make the OS centered on your general preferences are all there.
Some of the information is basic, but for those that are getting ready to download the update, these little nuances will be quite helpful. Being able to pin "modern" apps to the taskbar is a nice touch, and the forthcoming revisions to the "start" button will bring a cleaner integration of menu options and Live Tiles.
Have you downloaded the update for your Surface Pro, other tablet, or PC?
source:
Windows
(YouTube)