Microsoft might unveil several new Lumia phones at MWC 2015, display sizes and model numbers pop up
33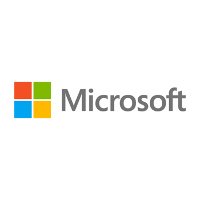 Samsung and HTC are mutually trying to overshadow one another and build up more hype around the devices they'll reveal, In case you've forgotten, Microsoft will also attend MWC 2015. Judging by the most recent leaks, Redmond might have several new Lumia devices in the pipeline that will debut at the major expo.
Supposedly, there might be four new devices. First of all, the Microsoft/Nokia RM-1031, which appears to be a device with a 4-inch 480x800-pixel display, hinting us at an entry-level handset. Next, we have the Microsoft/Nokia RM-1062, which boasts a 5.7-inch 720p display and comes in several different variations (one of which is AT&T-bound).
The Microsoft/Nokia RM-1072 also comes in several variants and seemingly features a 5-inch 720p display up front. The RM-1109 and the RM-1113, which might end up being different variants of one and the same phone, are also listed and expected at MWC. Last, but definitely not least, we have the Microsoft/Nokia RM-1099, which seems like another entry-level device if we judge by the 4-inch, 480x800-pixel display up front.
None of these devices is seemingly made of flagship material, which means that Microsoft might skip this expo as well and leave us waiting for a new flagship even longer. Take this piece of info with a grain of salt, but it seems that Microsoft might have something to soothe Windows fans with.