Microsoft might not name Ballmer's successor until next month
11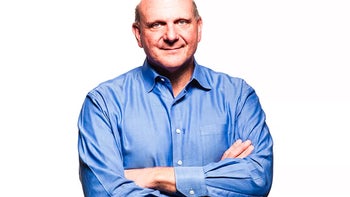 Now that
Ford CEO Alan Mulalley has taken himself out of consideration
for the top executive's spot at Microsoft, the search for Steve Ballmer's successor continues. Actually, Mulally never admitted whether or not he actually was offered the post, so the Redmond based software giant might not have been waiting for a response from the Ford executive. The new favorite to get the job is the head of Microsoft's Cloud and Enterprise group, Satya Nadella.
While originally the new CEO was to be named before the end of 2013, that never happened. Then, the talk shifted to a January announcement. Now, the latest buzz around the water cooler is that Microsoft will name its new CEO in February. One of the reasons for the delay is the crowded schedule of Chairman Bill Gates. The latter still has to deal with the foundation he runs with his wife, and he is taking the annual trip to Davos, Switzerland for the World Economic Forum.
While the entire Microsoft board is involved with the CEO search, especially John W.Thompson, a source close to the situation says that this is Gates' search. The problem is that in the world of technology, major corporations can't be slow in making a decision like this one. "
With everything moving so quickly in tech, we can hardly afford to take too much more time
," says one Microsoft executive.
While Nadella is the current favorite, some feel that he does not have the necessary business experience. Other names in the pool include Microsoft's strategy head Tony Bates and Nokia CEO Stephen Elop who is
heading to Microsoft to run the Devices
unit.
source:
Recode
via
Ubergizmo