Microsoft may also cut Windows Phone licenses by 70%
27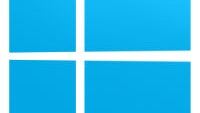 Not too long ago, we heard a rumor that Microsoft might be dropping the
Windows 8.1 license fees
for lower cost devices. But, that may not be all that's happening. A new report is saying that Microsoft may also be considering cutting Windows Phone licenses by as much as 70% as well. Given the number of low-cost Android devices (including a new set from Nokia), having lower license fees might be a necessity.
The news comes from Infosonics CEO Joseph Ram. Infosonics is a company that makes quite a few low-cost Android devices that tend to target Latin America. Microsoft just announced a number of new Windows Phone hardware partners recently who all tend to focus on low-cost devices, including Longcheer and Gionee in China, and Karbonn and Xolo in India. Those partners will likely be the beneficiaries of this price drop.
The ultimate aim is to be able to offer devices, likely built with Snapdragon 200 chipsets, that would compete directly with low-cost Android devices. According to Ram, Microsoft is working hard to make sure that it won't be difficult for Windows Phone manufacturers to compete with Android in emerging markets. And, with the additions coming in
Windows Phone 8.1
, we could see more noise from the "
fastest growing
" mobile OS in the world.