Microsoft knew its Kin phones sucked before it released them (and it still did!)
17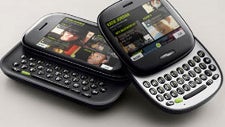 Microsoft Kin pre-release testing. What? Yes, you probably thought it never happened, judging by how sucky the two Kin phones turned out to be, but the sad truth is they were indeed tested. The feedback? Testers' comments seem like a contest to find the right adjective for a
"wrong"
feeling.
A video that got in the hands of Wired UK, named Touch Usability Study Pink #26, testers vary in their comments describing the experience from
"a little annoying"
to
"very slow"
and downright
"frustrating."
We think the following quotes from the video below speak better than any other comments we can add, so just take a look:
"I can imagine my daughter would give this back very quickly."

"Camera is useless for anything spontaneous"

"This phone would have gone back if I paid for it"

"Coming to a touch phone with this is kind of a turn off"

"The whole experience was really stressful on my fingers"
And if we were to look for the most positive comment out of all, that would be one tester's euphemism about there being
"lots of room to improve."
The Kin One and Two were released in May 2010 exclusively for Verizon Wireless, and we can only feel sorry for those who purchased them with a two-year contract.
But now that we have this leaked testers' reports we can only wonder: if Microsoft knew just how bad the two Kin phones were, why did it release them? And we can't help but wonder whether despite testers' warnings the company is still going by that same stubborn token nowadays. We sincerely hope not.
source: Wired via
TechCrunch