Microsoft infographic emphasizes low-light photography on Nokia Lumia 928
34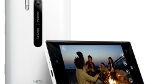 You have to hand it to Microsoft. You can throw out all of that "SmokedbyWindowsPhone" stuff that never really brought in business to the platform. But in just the last few weeks, Microsoft caught on to the idea that low-light photography is
one thing that the high-end Nokia Lumia models do very well
. So it stood aside like a proud father as the Finish based manufacturer launched the
Nokia Lumia 928

,
acting as though it had
invented the idea
of taking pictures in less than optimal lighting.
It's no secret really. A smaller f-stop number allows for a larger aperture which lets more light in. What Nokia has done that is brilliant is to realize that it had
captured this niche
and has taken advantage of it by promoting the ability of its phones to take quality shots where other phones might have left you in the dark. And with
Optical Image Stabilization, others will think that you used a tripod when shooting video
even though you actually had the phone in your hand the whole time.
Now Steve Ballmer and crew have released an infographic stating that we spend half our lives in the dark. And with 70% primarily using their handset to take pictures, a snapper that lets you shoot in the dark is needed. That camera, according to Microsoft, is the Nokia Lumia 928. The phone is an exclusive in the U.S. to Verizon.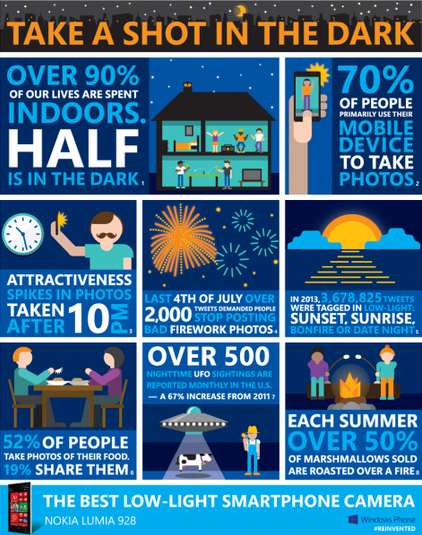 Microsoft promotes low-light photography
source:
Microsoft
via
WMPoweruser