Microsoft goes wild, starts testing 5 new Android and iOS apps
5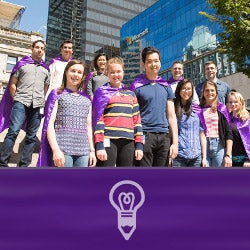 The Garage, Microsoft's project that focuses on mobile app development, has been extremely productive these last couple of weeks. We reported
last week
about Microsoft Garage's Cache, another application that will soon be released on mobile devices.
Today, Microsoft announced no less than five new applications, which are now in beta and ready for testing: Hearing AI, Project Copenhagen, Project Oceana, Project Santorini and Write Ideas.
As mentioned by Microsoft, these applications are only available by invitation, so if you want to gain access to any of them you will have to sign up.
The five apps announced by Microsoft cover many categories including productivity, audio and photos. For example, as the name suggests, Hearing AI has been especially designed for "experiencing sound and speech through graphical visualization." Basically, the app will provide users with notifications about sound changes in their environments.
Then, there's Project Copenhagen, an application that allows users to view, attach and share OneDrive files with Gmail users. On the other hand, Project Oceana gives users access to Outlook inboxes directly from Chrome.
In order to browse through photos stored in OneDrive in a quicker and more organized way, Microsoft has built the application called Project Santorini. Last but not least, Write Ideas does exactly what it says, it acts as a writing-assignments previewing tool.
Even though Microsoft hasn't yet confirmed the information, we believe these aren't the final names of the apps; especially those with the "Project" moniker.
In case you're interested in any of the five applications developed by the Microsoft Garage team, you can sign up for the beta on their website.