Microsoft and Canon sign cross-licensing agreement; Canon lenses on Lumia phones?
94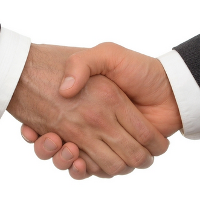 Microsoft and Canon have signed a cross-licensing agreement, which allows both companies to use each others' patents. The first thing that comes to mind is the possible use of Canon lenses and photographic technology on future Lumia handsets. Both companies have agreed not to disclose the contents of the agreement. We do know that the patents included involve those covering mobile technology, and others covering imaging.
We could see Canon add some form of the Windows Phone UI to its cameras, although more likely is the idea that Canon lenses end up on Lumia handsets, including a possible sequel to the
Nokia 1020
, which features a 41MP rear camera on the back.
Microsoft and Canon have partnered together before, to bring new products to the consumer market, including color technology. No doubt that this pact will bring something positive to the smartphone industry.
"This collaborative approach with Canon allows us to deliver inventive technologies that benefit consumers around the world. Microsoft believes cooperative licensing is an effective way to accelerate innovation while reducing patent disputes."-Nick Psyhogeos, general manager, associate general counsel, Microsoft
source:
PhotographyBlog
via
PocketLint