Microsoft acknowledges app download issue, devs can't publish new apps right now
3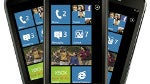 There's some kind of problem with the Windows Phone Marketplace right now, which seems to be preventing some users from downloading apps to their handsets. The issue has been acknowledged by Microsoft, which has even put new app submissions temporarily on hold.
When users started to complain of inability to download both apps and app updates, which have recently made their way to the storefront, Microsoft started investigating and discovered that it's a problem with the digital certificates, used to sign apps. Apparently, only users who have updated their handsets to Windows Phone 7.5 are affected, and those who have purchased their phone with 7.5 out-of-the-box aren't. Here's the full statement by Redmond:
We've run into an issue with the digital certificates used to sign apps, and this is preventing some phones from installing some apps published during the last couple of days.

We've investigated and determined the issue only affects phones that upgraded to Windows Phone 7.5 from an earlier version of the operating system. It does not appear to impact phones sold with Windows Phone 7.5 preinstalled.
The issue does seem to be serious, if they have decided to put new app submissions on hold in the app-hungry world that we live in nowadays. Here's for hoping they will resolve it soon... no one wants to be app-deprived!
via:
WMPoweruser
Recommended Stories