Microsoft: Windows Phone Store hosts more than 300,000 apps
77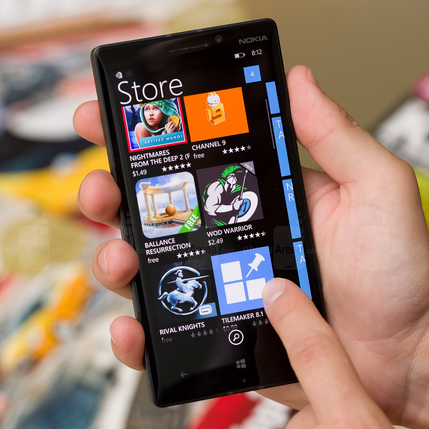 Microsoft today revealed that Windows Phone Store now offers more than 300,000 apps, with "hundreds more" being added on a daily basis.
In December 2013, the number of available apps was 200,000, while
in April this year
it was around 250,000 - so the Store seems to be gaining about 50,000 new applications each four months, or over 10,000 per month. Microsoft also says that over 4 billion apps and games have been downloaded via Windows Phone Store until now.
Of course, Windows Phone Store can still not be compared to Apple's App Store and Google's Play Store when it comes to the number of applications hosted (the App Store and Play Store have more than 1 million apps each). But its steady growth is obviously great news for all Windows Phone users, many of whom have complained - in the beginning - about the limited number of available apps.
P.S.: The smartphone seen above is the
Nokia Lumia 930
, one of the world's first to run Windows Phone 8.1 out of the box.
source:
Microsoft
via
WP Central