Microsoft Office to be available for iOS, Android and Symbian in early 2013?
21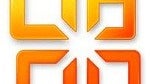 Microsoft product manager, Peter Bobek confirmed that the maker of the ubiquitous Office software suite was planning to release native versions for iOS, Android and Symbian. Bobek confirmed this with the Czech site IHNED and that the applications would be available around the March timeframe of 2013.
The Verge is reporting that they have seen a copy of a press release from Microsoft's Czech Republic office stating, "In addition to Windows, Office will be also available on other operating systems, Windows Phone, Windows RT, Mac OS, Android, iOS and Symbian." There is a note about an
update to Office Web Apps
and that Office 2013 will be commercially available to business customers in December. The commercial release for Office 2013 would coincide with the apps being available for iOS, Android and Symbian.
While there has been no official announcement by Microsoft, they have not made it a secret that they want to increase the accessibility of their flagship Office software suite of programs. Ironically, Microsoft released the following statement when approached by The Verge, "The information shared by our Czech subsidiary is not accurate. We do not have anything further to share at this time."
While Microsoft tries to put toothpaste back in the tube, we think Office will be a solid hit across these platforms. How about you? Have you been happy with the alternatives to date? Or will this addition amount to nothing more than an additional option in the semi-crowded productivity app segment?
source:
The Verge