Microsoft bringing touch support to Office Web Apps on Windows 8 and iPad
9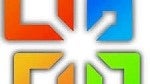 Microsoft announced that full viewing and editing capabilities will be supported in the Office Web Apps suite for tablets and browsers that support touch, including Internet Explorer on Windows 8 and mobile Safari on iOS. It looks like Microsoft achieves this functionality without having to invent a whole new interface in the process.
In their Office Blog, Microsoft outlines in detail the goals they set to achieve with this development, and the results they plan to deliver. One of the frustrations that can be encountered with an all-touch device can be differentiating between selecting and executing a command. For example, in this new functionality, you can select text in a document and then bring up an action or context menu (like right-clicking with a mouse) by then tapping the selection. You can also select touch mode in some apps like OneNote. In optimizing that however, they did not forget the intuitive gestures to handle the common tasks, like flicking, pinch-to-zoom in or out, drag, and hold. What is also nice is that the support is unified across platforms.
While this is not the same as having a native app available for your iPad, it is certainly a nice development. Given how touch-centric the Windows 8 experience is expected to be, it is a great development to match the experience for their office suite in the online environment too. You can try the new Office Web Apps Preview on SkyDrive or on Office 365 when you get a Windows 8 tablet or right now on an iPad.
source:
Microsoft Office Blog
Recommended Stories