Microsoft Lumia 950 XL is official: liquid-cooled Snapdragon 810 SoC, 5.7-inch OLED display, runs Windows 10 Mobile
69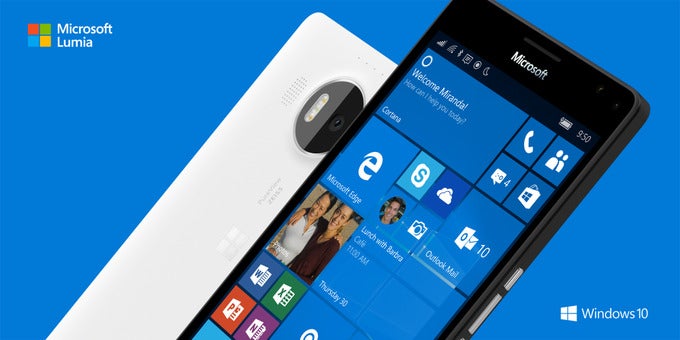 The Lumia lineup needed a flagship smartphone and it needed it badly. It needed a phone to succeed the 18-month-old Lumia 930, a phone to show that Windows Phone is still alive and kicking. Well, that's the kind of phone we got today. The Microsoft Lumia 950 is now official, and burdened with the task to show us what Windows 10 for Mobile has to shine with.
But the Lumia 950 was not the only phone shown off on stage during Microsoft's media event. Along with it was announced the Microsoft Lumia 950 XL – a larger, more powerful version of the Lumia 950, and one that will draw the attention of those who are into extra-large handsets. Yup, the Lumia 950 XL is what some would call a phablet.
Design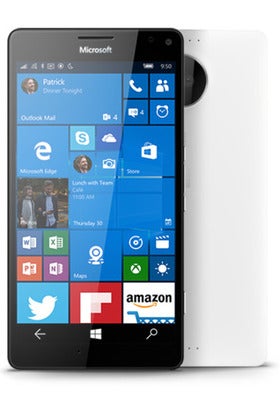 Needless to say, the Lumia 950 XL is a rather large smartphone. It is 151.9mm tall and 78.4mm wide, which makes it about as large as a Galaxy Note5. Also, it is 8.1mm thick, as long as you don't count the slight camera hump at the back.
On-screen navigation buttons are present on the Lumia 950 XL, whether you like it or not. Naturally, the power and volume keys are physical and located on the side. Interestingly, it appears that the elongated power key is positioned in the middle, with the volume up and volume down buttons placed above and below it respectively. A dedicated camera button has been also thrown in.
The back of the Lumia 950 XL is made of plastic and can be removed, although the battery is fixed and not user-replaceable. Only two colors for the handset have been announced so far – white and black.
Display
The Lumia 950 XL stands out with its large, 5.7-inch display, protected by a layer of Gorilla Glass 4. Microsoft has spared no expenses here as the OLED screen packs 1440 by 2560 pixels for a pixel density of 518 PPI. Microsoft's Glance Screen tech is also on board, allowing you to view notifications by simply taking a look at your phone, without touching a button. The good old ClearBlack technology minimizes the screen's reflectance for better outdoor visibility. Speaking of outdoor visibility, a high brightness mode is triggered when needed.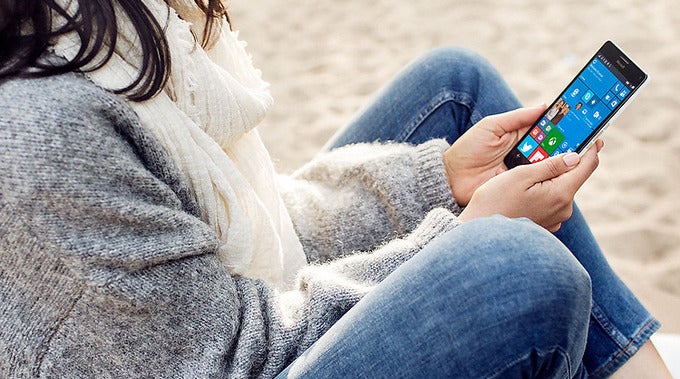 Processor and memory
Under the hood of the device is the controversial, but still powerful octa-core Snapdragon 810 SoC running at up to 2.0GHz. Overheating issues are expected to be non-existent thanks to the liquid cooling technology that Microsoft has built in. The latter has been inspired by the cooling system found in the Surface Pro 3, Microsoft brags.
For some reason, Microsoft isn't saying how much RAM has been packed inside the Lumia 950 XL. (UPDATE: The phone comes with 3GB of RAM on board.) What we
do
know, on the other hand, is that storage space stands at 32GB. Neither more, nor less. While 32 gigs should be enough for the needs of the typical consumer, the slot for microSD cards allows you to add extra storage.
Software and features
Naturally, the Lumia 950 XL runs Windows 10 Mobile out of the box. In other words, you get to enjoy features like Cortana – Microsoft's intelligent virtual assistant. OneDrive, Skype, and Office are also baked into the experience. And no less importantly, Microsoft's new web browser is on board, built from the ground up to replace Internet Explorer and to deliver a top-notch web experience.
While the Lumia 950 XL does not have a fingerprint scanner, it brings along Microsoft's Hello identification system, albeit in beta form. Simply put, the phone looks for its owner when it is picked up and unlocks if they're recognized. No need to press a button.
Then there's Continuum – a feature that truly separates the Lumia 950 XL from other phablets. Basically, you may hook up the smartphone to an external monitor, a keyboard, and a mouse for desktop PC-like productivity. The new tech was demonstrated on stage and it looked pretty handy. But there's a catch. You'll need a Microsoft Display Dock to take advantage of Continuum. It plugs into the 950 XL's USB Type-C port, providing the necessary connectors and ports for hooking up the handset to various peripherals.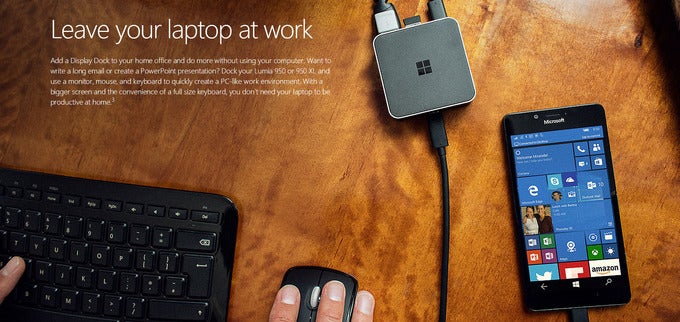 Camera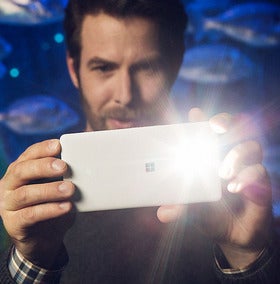 Lumia phones are known for their capable cameras, which is why the expectations for the PureView camera on the Lumia 950 XL are set high. With 20MP of resolution (at 16:9 ratio), ZEISS optics, and 5th generation optical image stabilization, we're promised great photos even in poor lighting conditions. On top of that, an innovative triple LED flash is present. Using three different LEDs is meant to produce better, more natural colors and skin tones when the flash is used. You also get a 5MP front-facing cam for selfies.
Videos can be recorded at up to 4K resolution for outstanding details, while the four microphones capture rich, high-fidelity sound. However, it is rather odd that we don't see any fancier modes present on the Lumia 950 XL. For example, 60fps video mode isn't listed in the phone's specs. Slow-motion mode is absent as well.
Connectivity and battery life
As far as connectivity goes, the Lumia 950 XL has not one but two adaptive integrated antennas to improve reception, depending on how the handset is being held. And on its bottom is a USB Type-C connector – one in which USB Type-C cables go either way. Just keep in mind that Type-C is incompatible with the widespread Micro USB cables of today. Fast charging is on board – a 30-minute charge from the stock charger should get you from 10% to over 50% battery capacity. Or you may recharge the phone's battery wirelessly. Speaking of the battery, it is removable and has a capacity of 3340mAh.
Price and release date
The Lumia 950 XL won't come cheap. Microsoft will release the smartphone in November for a price of $649 off-contract. As of this writing, not a single U.S. carrier has announced plans to release the phone on its network. Still, we do expect a launch in parts of Europe, where Lumia phones are enjoying slightly better popularity.