Microsoft Lumia 950 & 950 XL: the specs review
20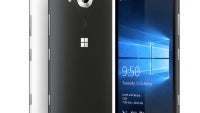 Welcome back in the game, Microsoft! Today, the technological giant announced the first new Lumia flagships in what seems like ages — the Lumia 950 and 950 XL. Under their modest appearance, the two pack quite a hardware punch, utilizing the most non-compromising spec sheets in Lumia history. Let's dissect the configurations and see what interesting stuff Microsoft has in store for its smartphone fans!
Design
The Lumia 950 and 950 XL boast elegant and understated, but rather mundane polycarbonate designs. Those who expected Lumia phones to come back with an all-aluminum bang will be left disappointed. Still, the former Nokia engineers working in Microsoft's smartphone division do have a way with plastic, sculpting the first Windows 10 devices into pleasant and ergonomic shapes. The smartphones are available in black and white, not the most vibrant selection of colors out there.
Like most Android devices lately, the Lumia 950 & XL ditch the hardware capacitive navigation keys in favor of on-screen software buttons. Dimensions-wise, the smaller Lumia 950 measures 5.71 x 2.88 x 0.32 inches (145 x 73.2 x 8.2 mm), while its XL-sized brother sizes up to 5.98 x 3.09 x 0.32 inches (151.9 x 78.4 x 8.1 mm). The designers behind Lumia never liked thin, but the new handsets definitely aren't the "little tanks" former Lumia phones used to be!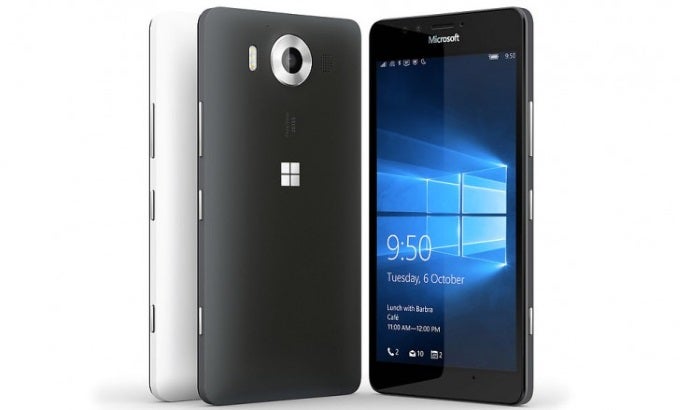 Display
Microsoft set their sights on the two most favorite screen sizes lately, 5.2 inches for the Lumia 950 and 5.7 inches for the 950 XL. Both smartphones have AMOLED panels with 1440 x 2560 resolution and ClearBack technology. It is most probably Samsung supplying the displays to Microsoft, and as for the ClearBack technology, it is what enables the screen to show those deep blacks that Lumia phones have been lauded for. ClearBack is a method to reduce reflections on the screen by employing a linear polariser and retardation layers between the phone's surface and its display. With this setup, the light hitting the screen is polarized, reflected through the retardation layer, polarized again and canceled out. It's a bit complicated, but hey, it works!
The Lumia 950's screen is covered in Gorilla Glass 3, while the Lumia 950 XL has the even tougher Gorilla Glass 4. Windows lets users use the Lumia Color profile option to adjust the display between cool and warm color temperature.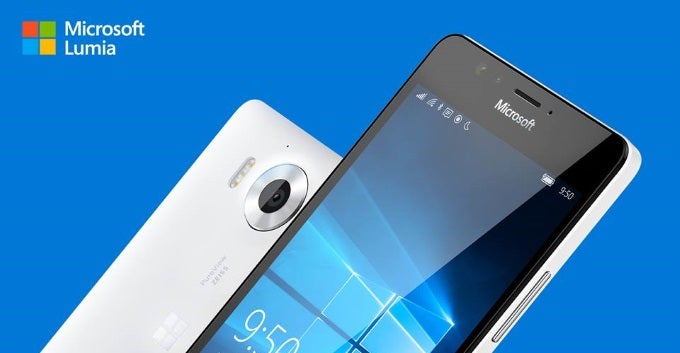 Processor and memory
Once again, Microsoft went hardware shopping at Qualcomm's. Thus, the Lumia 950 is powered by the Snapdragon 808 chipset, while the 950 XL runs on the hot-shot Snapdragon 810 SoC. If you are a tech afficionado, you must be quite familiar with both chipsets at this point. But just in case you aren't up to speed, the SD 808 contains a hexa-core 64-bit CPU clocked to 1.8GHz, the Adreno 418 GPU, an integrated X10 LTE modem, Qualcomm's Hexagon signal processor, two image signal processors, LPDDR3 RAM and Quick Charge 2.0 support. Typically, Snapdragon 808-powered devices present very good all-around performance in general usage scenarios, but fall short when faced with complex 3D graphics.
As for the Snapdragon 810, this one contains an octa-core CPU clocked at up to 2GHz, the powerful Adreno 430 GPU, LPDDR4 RAM support, and everything else that the SD 808 before it has. Although the chipset is immensely powerful, it has consistently failed to live up to its potential due to overheating and the aggressive thermal throttling required to tame it. With these characteristics, the SD 810 is good for short bursts of 3D gaming and 4K video recording, but sustained load tends to bring the chipset to its knees.
In memory terms, both smartphones come with 3GB of RAM and 32GB of expandable storage — up to a whopping 2TB of space is supported. Other features they share include USB Type C ports for data & charging, as well as Qi wireless charging. Notably, the USB Type-C port lets one hook up a Display Dock, which gives you HDMI and DisplayPort video outputs, along with three USBs.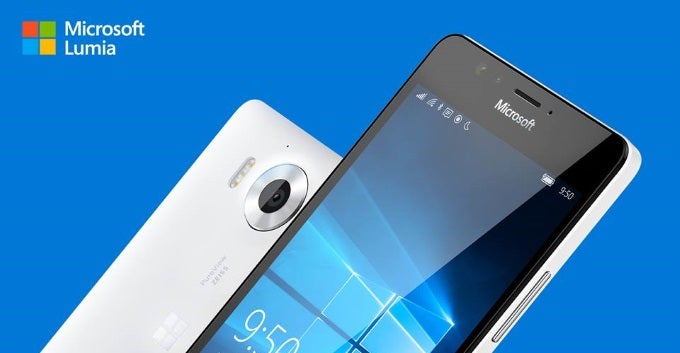 Battery-wise, the Lumia 950 packs a 3000mAh unit, while the 950 XL goes for a larger 3340mAh unit. With AMOLED screens and the budget hardware-friendly Windows 10 powering them, the new Lumias should boast pretty good battery life.
Of note is that the Lumia 950 and 950 XL incorporate a liquid cooling solution. As far as we know, Microsoft is the only one to tackle Qualcomm's chipsets with liquid cooling, which naturally makes us curious how much of an impact this will have over the Snapdragon 810's overheating problems. Unfortunately, Microsoft didn't detail the technology, but the company isn't the first to ship a liquid-cooled smartphone. The Sony Xperia Z2 already employed liquid heat-pipe cooling last year, and so did another Japanese company, NEC, in its Medias X smartphone. Now, we can't be sure whether Microsoft uses the same liquid heat-pipe solution, but it's a fair guess! So if you're interested in learning more about it,
check out this article
and scroll down to the part where CoolerMaster themselves lay down the facts.
Moreover, the Lumia 950 and 950 XL feature a two antenna solution for better signal strength. In essence, the phones are able to prioritize the signals between the two antennas coming in with better reception, so if one antenna ends up blocked for some reason, the spare will cover it. Speaking of connectivity, the Lumias have a single NanoSIM slot, and also support Secure NFC for payment.
Camera
Lumia phones have a fair bit of camera reputation to uphold, so it makes sense that Microsoft decided to splurge on heavyweight 20MP camera sensors with Zeiss optics for the 950 & 950 XL. Even more interesting is the triple LED 'Natural Flash' positioned below the camera. If this doesn't help with low light shots, we don't know what will! Four LEDs?! There's also optical image stabilization available, which will certainly reduce shake and trembles during video recording. Video is captured at 30 frames per second, in resolutions up to 4K. There is continous autofocus support, as well as Lumia Rich Recording with four microphones for enhanced noise cancellation.
On the front, both smartphones pack 5MP wide angle cameras for big and detailed selfies, along with 1080p video recording.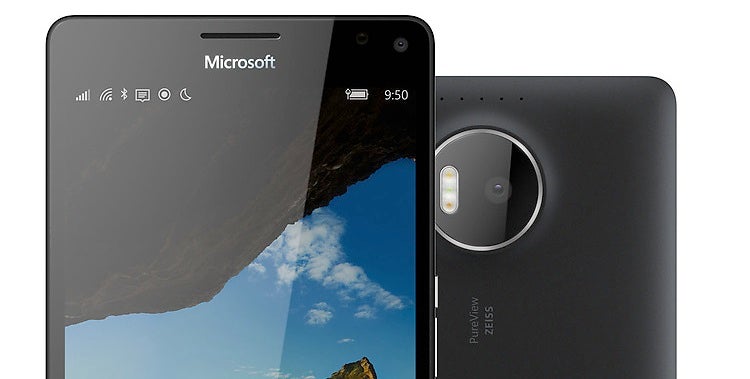 Expectations
We're really glad to see Microsoft give Lumia smartphones a fresh start with two handsets packed to the brim with high-end technology and a rennovated Windows experience on mobile. Unfortunately, powerful as the two handsets are, hardware can only do so much when Windows is so severely lacking in quality and engaging apps. Microsoft has had plenty of time to try and alieviate the problem, but unfortunately, there is no solution for simply entering the smartphone game too late. Still, we must applaud the company for executing an integrated vision for Windows on all screens and pulling off what seems like two very competent, up to date smartphones. Are you getting a new Lumia, folks? Tell us what you think in the comments section below!