Microsoft: Google's plan to sell both hardware and software difficult to do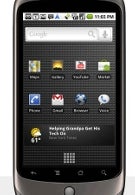 Google's plan to sell a piece of hardware like the Nexus One and still provide an open source OS for other phone manufacturers is difficult to do says Robbie Bach. Bach is the head of Microsoft's division that sells mobile phone programs like the Windows Mobile OS-a competitor to Android. Bach says that now that the Mountain Valley based company is offering the HTC Nexus One, it is competing with other companies that use Google's Android OS. Bach says that some might think that Google will put the N-One above handsets made by Android customers. This could result in some firms using other software instead of Google's.
Bach comments and at the same time, threatens that Microsoft will be ready to pounce on any business opportunity this provides. "Doing both in the way they are trying to do both is actually very,very difficult," he said yesterday from the CES in Las Vegas. "Google's announcement sends a signalwhere they're going to place their commitment. That will create someopportunities for us and we'll pursue them." The Nexus One is actually made by Taiwan based HTC but is being sold through Google. And while Michael Gartenberg, an analyst with Interpret LLC says, "No one has ever succeeded in selling their own device while trying tolicense to partners simultaneously.As much asGoogle can say it's not a Google phone, the phone says Google on it.They're going to have to convince their licensees they're not incompetition with them," Google spokeswoman Katie Watson responds by saying, "It's not our objective to compete with our partners. Our expectation is that the Nexus One will push the entiremobile ecosystem forward, driving greater innovation and consumerchoice. We look forward to working with other hardware manufacturers tobring more Google-branded devices to market." There is always a first time for everything and if anyone can break the mold, it is Google. Only time will tell if this succeeds.
HTC Nexus One Specifications
source:
BusinessWeek