Microsoft Edge updated with NewsGuard feature to fight fake news
5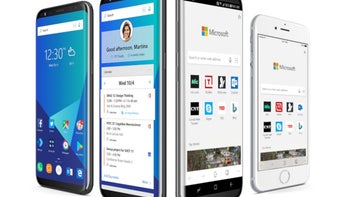 The authenticity of information, or fake news as we call it, has become one of the major issues affecting businesses and society in general. Many platforms that unwillingly proliferate fake news have tried to add filters that would prevent fake news from becoming viral, but none are 100% effective.
Microsoft Edge
, the mobile browser that promises to give mobile users continuous browsing experience from their Android phone to Windows 10 device, has just declared war to fake news.
The application has been recently updated with a new feature called NewsGuard, which is meant to identify fake news and prevent them from spreading among consumers.
NewsGuard uses journalism to fight false news, misinformation, and disinformation. Our trained analysts, who are experienced journalists, research online news brands to help readers and viewers know which ones are trying to do legitimate journalism—and which are not.
The new feature has been available for Microsoft Edge beta testers for a few weeks before being released in the
Google Play Store
. NewsGuard is expected to arrive on iOS devices as well since Microsoft tested the feature on iPhones as well.