Michael Kors Access, Armani Smartwatch 3, Diesel On Axial and Puma watch hands-on
4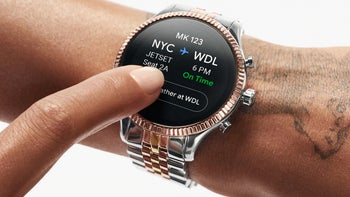 The Fossil Group owns and licenses a big number of popular fashion and accessory brand, and at this year's IFA expo, some of these brands released new Wear OS smartwatches. These brands are Michael Kors, Diesel, Emporio Armani, and Puma. All of these, except the Puma to an extent, are built on Fossil's Gen 5 smartwatch configuration, which means they are running Android Wear, and have the added comfort of a built-in speaker, advanced battery modes, bigger internal storage, NFC payments, and heart rate tracking. One top of that, they are also rated swim-proof, making them perfect companions for your diverse sports activities.
MICHAEL KORS ACCESS
The Michael Kors Access watch comes in a few distinct submodels: GO, Lexington 2 and Bradshaw 2. The GO model looks very basic, is very colorful, and has a rubber strap. It's the epitome of a sports smartwatch. Your boy MK's other watches are way classier and dressier. They come in a number of color solutions like silver, gold, rose gold, and almost any combination inbetween. The Bradshaw 2 offers some more feminine designs with added bling; other than that, all of these models are more or less unisex.
The GO, thankfully, is cheaper at $295, while the Lexington 2 and Bradshaw 2 come in at $350, which is not a low price for a smartwatch at all. They are scheduled to launch in October.
DIESEL ON AXIAL
Moving on to a more masculine vibe, Diesel's On Axial watches are actually pretty cool, if you're into big, macho watch designs. Their designs are inspired by mid-20th century Brutalist architecture - overall, very rough stuff. The straps are actually quite awesome; they have a denim one, but also slightly dressier variants in leather and metal. Diesel has a unique software feature, which is the animated "information tunnel" homescreen. It looks fun like a video game, but if you want to be serious about your style game, you need to get rid of it and replace it with something more mature.
The cost of the Diesel On Axial watch will be $350 when it launches next month.
EMPORIO ARMANI CONNECTED SMARTWATCH 3
The Emporio Armani Connected Smartwatch 3 is a much lighter and simpler watch. It has a very lightweight aluminum body which comes in black and silver, but also in a bunch of fresh colors. There aren't any exclusive features for the Armani watch - again, it's the Fossil Gen 5 platform with Wear OS and the Snapdragon Wear 3100 chipset.
The price is set at $275, so while it's not the most impressive smartwatch ever, it's not the most expensive one either. As with the watches above, the release date for the Connected 3 is October.

PUMA SMARTWATCH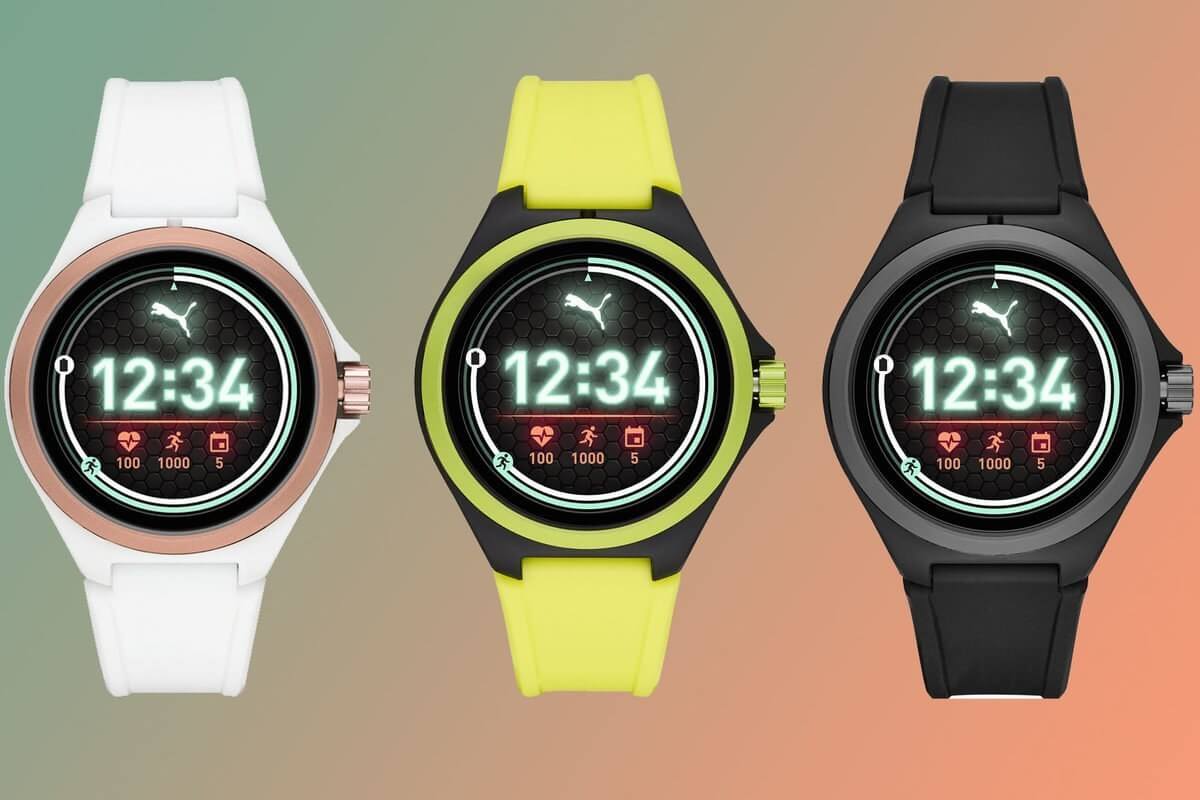 Finally, we have Puma. The brand's first smartwatch is going to launch a little later, in November. Unfortunately, the units that we saw weren't really functioning, but you know, it's going to be the standard Google Wear OS drill.
The Puma smartwatch design is incredibly simple and generally disinteresting. It's a sport watch, it's very light, comes in a few different color options, and costs $275.
Overall, these aren't bad smartwatches, but honestly, Wear OS just feels dated. It's not smooth, and if it's not exactly dead, it's just very, very stale. For about the same price, you can get Samsung's new Galaxy Watch Active 2, which is great at being both a sport and dress watch, and Samsung's smartwatch platform is just miles ahead of Android Wear. It's way more fluid, more polished, it feels and behaves like a healthy software platform. These Fossil brand watches… the hardware and design are good, but we feel Wear OS has fallen way behind at this point.