MetroPCS shareholders to vote on T-Mobile merger March 28th
1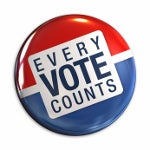 Back in October, we explained how
the MetroPCS and T-Mobile deal was structured as a reverse merger
meaning that in theory, the smaller MetroPCS was buying the
larger T-Mobile
. This way, T-Mobile would instantly be a public company once the deal closed. T-Mobile parent Deutsche Telekom will own 74% of the combined company when the dust settles on the merger.
$4.09 a share in cash
and together,
a 26% ownership
in the new company which is expected to be named T-Mobile. P. Schoenfeld has filed with the SEC, saying that the deal is unfair. The fund owns
2.3
% of the carrier's shares which it will vote against the deal, and if Paulson votes its 8.7% stake the same way, it could make things interesting.
Even if MetroPCS shareholders let the deal go through, the merger still will require regulatory approval in the U.S.
source:
Marketwatch
via
AndroidCentral