MetroPCS adds record 725,000 new subscribers in Q1 2011 from last year
4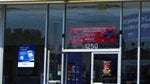 Thanks to the availability of new Android devices for its customers, like the LTE-enabled Samsung Indulge, pre-paid carrier MetroPCS reported a very strong first quarter. The carrier added a record 725,000 new subscribers in the period, an increase of 21% year-over-year. For the quarter, MetroPCS reported a 149% increase in net profit to $56 million dollars from the 2010 quarter. On an earnings per share basis, MetroPCS reported 15 cents a share in profit, up from 6 cents a share in 2010.
Commenting on the earnings report, MetroPCS Chairman, President and CEO, Roger D. Lindquist, said, "
We reported record net subscriber additions of over seven hundred twenty-five thousand this quarter, the highest in company history. Building on the strong momentum we had throughout 2010, continued interest in our Wireless for All plans and in the significant uptake of our Android Smartphones, total subscriber growth was 21% year over year. We also reported churn of 3.1% representing a significant year over year reduction from first quarter 2010 churn of 3.7%. We believe we are well positioned in this competitive marketplace by providing mobile broadband on cutting-edge Smartphones for an affordable price to our subscribers,"

The pre-paid carrier now offers 4G LTE service in all of its metropolitan areas with the majority expected to be built out by the end of this year. Lindquist added, "
The Internet is going mobile and we believe our subscribers' demand for multimedia and video will continue to increase, specifically within the Android platform...With an exceptional first quarter, we are off to a great start this year and we will continue to be focused on profitable growth and building long term value for our shareholders." And with a good report like this, who can say he's wrong?

source: MetroPCS

Recommended Stories