Meizu facing another lawsuit, this time by Qualcomm
10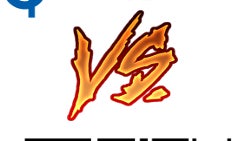 Meizu, a fairly young company, which managed to make ripples with handsets such as the razor-thin bezel
MX4
or powerful
PRO 5
, has had to endure a few major lawsuits during its rise to smartphone fame. First it had some
brushings with Apple
over design, then –
with ZTE
over its glowing capacitive home button. Now, it seems Qualcomm has a beef to settle.
The Snapdragon-slinging company is taking legal action against the smartphone manufacturer, claiming that Meizu's MediaTek chip-equipped handsets are infringing on its 3G and 4G connectivity patents. It is yet unknown whether the case will go into court.
A company representative from Meizu reached out to us with the following statement:
"
Meizu has worked with Qualcomm to advance towards an agreement. We respect Qualcomm's right to use legal measures if they are unsatisfied with the progress, but still welcome them to proceed the negotiations with us at any time.
"
Meizu has thus far avoided to use Qualcomm's chips, probably because of price concerns. The smartphone maker has used MediaTek and Samsung-made chips for its midrange and high-class devices respectively. This lawsuit may guarantee some bad blood between Qualcomm and Meizu for the future.