Meizu CEO Jack Wong elaborates on conflict with Apple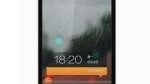 The CEO of Meizu, Jack Wong, has revealed some more details about his
conflict with Apple
. Meizu recently had to halt production of their M8 model, which bore a striking resemblance to Apple's iPhone in both its hardware and its operating system. Wong has expressed frustration over the negotiations with Apple, but is confident in their
upcoming M9
.
Wong claims that Apple sent an unnamed VP to
China
to handle the M8 negotiations: "Apple going back and forth [on negotiations with Meizu over the M8] made me angry." While they did halt M8 production, Wong expressed concern that its absence would seriously harm their business, and that of their retailers.
Beyond the conflict with Apple, Wong also begrudged the media's interpretation of the event: "I was even more mad at the media saying that I'm doing this as a PR trick." While Wong might argue otherwise, there's no doubt that the M8 was meant to benefit from the growing popularity of the
iPhone
, but at a lower price.
Wong is confident that his
M9
device will be a success. While the device does run a customized version of Android 2.2, and therefore avoids litigation based on the OS, the hardware now strongly resembles the
iPhone 4
. Meizu may be walking a thin line, trying to maintain their knockoff-iPhone appearance, while avoiding further conflict.
Meizu has undoubtedly suffered financially from the loss of their M8 device. In a response to a reporter asking why they aren't running TV ads for the M9, Wong said: "Little child, we barely have money to produce the Meizu M9. How about we increase the price of Meizu M9 by several hundred RMB so you can support our TV ads?" Ouch.
source:
MeizuMe
via
Electronista
Recommended Stories