Meizu M2 Note goes on pre-order: get it for less than $160
9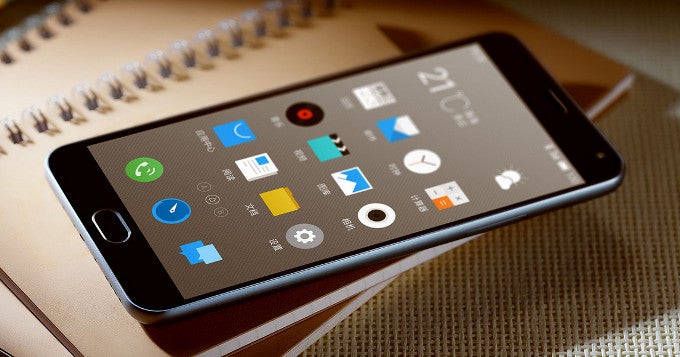 The Meizu M2 Note is a particularly interesting device that stands out in the crowd for a good reason: it boasts a truly impressive price of just $130 (799 yuan) for what it offers. And what it offers is a 5.5-inch display with a resolution of 1080 x 1920 pixels, a fairly powerful octa-core MediaTek MT6753 system chip running at up to 1.3GHz, 2GB of RAM and a 13-megapixel main camera.
This is clearly one of the best deals around. However, if you want to get it, you might be wondering where can you buy a phone made for China like this one? Luckily, there are many online resellers who sell it for a slight price premium, and currently the best offer out there is by GearBest, which has put the Meizu M2 Note on pre-order for a full retail price of less than $160.

The pre-sale ends on July 5th, and that's when one should expect the Meizu M2 Note to start shipping to customers.
Great value for the money
Meizu has cut some corners to make the Meizu M2 Note more affordable than the original M1 Note. First and most noticeable is the change in graphics processors: the M2 Note features the Mali-T720 MP3 edition running at up to 450MHz (an 8-cluster GPU by ARM), while the original M1 Note features the Mali-T760, a 16-cluster graphics chip with a maximum clock speed of 700MHz and much higher performance capabilities. The new CPU is also clocked at up to 1.3GHz, while the earlier one could reach 1.7GHz. Another subtle change is in the ISP that is also cut to support only 3Gbps of bandwidth, compared with 4Gbps ISP in the original.
Those are, however, fairly minor details that should not slow down the phone too much, and allow Meizu to go at that super low price point. Currently, rivals to the Meizu M2 Note in the same form factor include the Lenovo K3 Note, another 5.5-inch 1080p phone with a great overall performance.