Early take on Meizu M9
3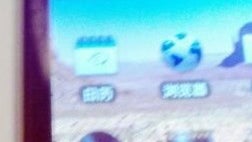 The Meizu M9 is an Android powered smartphone due to hit by the end of the year. One guy was lucky enough to go hands-on with the device that is said to be pitted against the Apple iPhone, and even some other devices running on Android.
According to a developer, the device rivals the speed found on the Samsung Galaxy S phones and their impressive 1 GHz processor that makes navigating the phone a breeze. Compared to the iPhone, the developer claims that the M9 came out on top in regards to web browsing speeds. The cameras were also put to the test, with the iPhone's coming out on top in that head-to-head battle.
The Meizu M9 features its own custom user interface on top of the Android platform that the developer says is even easier to use than stock Android. Other than this, not much else is known. No word on screen-resolution, internal memory, nothing.
source:
Electronista