Meet the Boss Phone: the "world's first 7-inch dual-SIM Tor smartphone"
24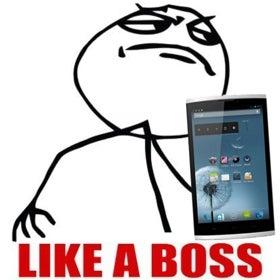 It looks like we should get used to seeing 7-inch devices that can make calls being presented as phones / smartphones, rather than phablets. Not long after Blu announced its
Studio 7.0
as "the world's first 7-inch smartphone", a relatively unknown start-up today launched an Indiegogo campaign to fund the "world's first 7-inch dual-SIM Tor phone."
Called Boss Phone, the new device is based on Android 5.0 Lollipop, and certainly looks more like a tablet than what you'd usually consider to be a phone. As for Tor, this is a free software that enables online anonymity and, according to the creators of the Boss Phone, it "provides elite level protection against hackers, malicious third parties, and private data collection by corporations."
The Boss Phone will offer a 7-inch display with 1280 x 1920 pixels, LTE connectivity, dual SIM capabilities, 8 MP rear camera, 2 MP front-facing camera, 16 GB of expandable internal memory, and a 3000 mAh battery. An octa-core MediaTek processor is at the heart of the huge handset.
The start-up behind the Boss Phone didn't appear out of nowhere. Back in 2013, it released a tablet called Neo3Do (which is still available to buy via retailers like Amazon).
You can get yourself a Boss Phone for as low as $275 if you're among the first 50 contributors to the Indiegogo campaign (see the source link below). All devices should be shipped starting October, assuming that the threshold funding level of $150,000 is reached before March 2.
What do you think? Would you feel
like a boss
(we assume you know about this meme) using the Boss Phone?
The Boss Phone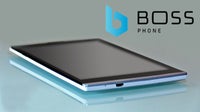 source:
Indiegogo
via
Android Central