Meet Romantimatic – an app that reminds you to say "I love you"
2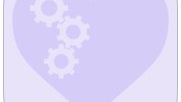 As Saint Valentine's day nears, more and more love-based apps get released. One such app is Romantimatic. It's an iOS app that does one thing, and one thing only – it reminds you to express your feelings towards your significant other. Romantimatic is created by Greg Knauss, a happily-married software developer, who says that it's both extremely easy to communicate with others and at the same time even easier to forget to express our feelings nowadays.
Romantimatic is intended for people who spend more time on their smartphones, rather than with their spouse, for example. The app allows you to set a reminder that will refresh your memory to either call or text your loved one. The app comes with a set of predefined sweet and funny messages that you can use to please your significant other. Apart from the ordinary "I love you", "I miss you", and "You make me happy", Romantimatic comes with some more original texts, such as "Totally swamped, but can't get you off my mind". Nerdy love texts on Klingon, High Elven, and Dothraki are available as well.
There have been mixed opinions about the Romantimatic app. While some users find it quite useful and handy, others think that Romantimatic is a completely unnecessary tool and those who use it "have failed as human beings". Greg Knauss admits that he feels a little disappointed by the negative reviews and addresses the naysayers: "I don't know how to quantify it. It's been fun, watching people object to what I thought was just a simple, useful tool."
If saying "I love you" often slips from your mind, you can benefit from Romantimatic's features by purchasing the iOS app for $1.99.
Download: Romantimatic (
iOS
)
source:
Romantimatic
via
Mashable