Meego 1.2 drops for chosen few Nokia N9 owners
5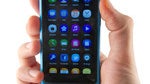 There's a poignant bit of news – MeeGo, Nokia's promising but stillborn mobile operating system, is getting updated to
version 1.2
today. So if you picked one of these up (that required some
tricky importing
if you live in the U.S.) be sure to grab that 284MB OTA update that's waiting for you and try it out.
The update enables video chat, cut and paste, and iOS-like folders on the N9. Our
review of the N
9 was quite positive, with the one glaring exception that MeeGo was a doomed ecosystem once Nokia chose to go with Windows phone as their exclusive smartphone OS of the future. Ironically some reports indicate that the N9 may have outsold Nokia's WP7 handsets in 2011, although it got an earlier launch, so that's not an apples to apples comparison.
In short, the 1.2 update makes MeeGo and the N9 even better for the lucky few who got their hands on one, but mostly serves to underscore what almost was. Still, we commend Nokia for
taking care of the customers
who purchased an N9, and for those who have one and are concerned about its future longevity, apparently you will be able to load
Android ICS on the device
soon, allowing a glimpse at a sort of alternate present where Nokia chose Android rather than WP7.
Regardless, if you have an N9 we'd love to hear your impressions of the 1.2 MeeGo update, so let us know in the comments section what you think of it.
source:
Engadget
,
My Nokia Blog