Nokia N9 might be supported, after all, with several MeeGo updates heading its way
9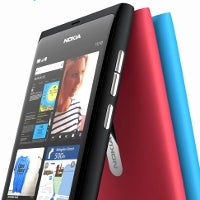 Klas Ström, Nokia's Head of Portfolio Management, tweeted that the
Nokia N9 will be supported in the next years
, with several software updates for MeeGo in the pipeline.
Nokia N9
, considering all the hopes and efforts Nokia has poured into MeeGo.
Granted, Mr Elop is trying to turn the focus of attention away from Symbian and MeeGo, and towards the upcoming Nokia Windows Phones, so he largely talks about that, but other people at Nokia seem committed to maintain MeeGo, as well as work on the upcoming Symbian Anna and Belle updates.
via
Engadget