MediaTek releases budget Helio A22 to compete with the Snapdragon 400 series
5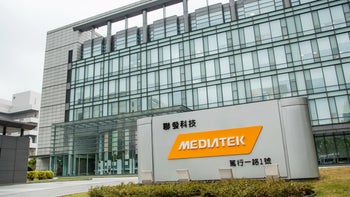 MediaTek is famous for its chips that power devices on the lower end of the spectrum, but today they announced a new subset of chips aimed to make devices in that segment significantly better.
The first chip of the new "A" family is called Helio A22 and is based on Arm's Cortex-A53, combining four of those cores with a PowerVR GE-class GPU from Imagination. According to MediaTek, the processor will be up to 30% faster and the GPU up to 72% (suspiciously specific number), compared to what they call "direct alternatives". By that we understand Qualcomm's Snapdragon 429, which also has a quad-core Cortex-A53 chip.
The Helio A22 will have a maximum clock speed of 2GHz, which is 0.05 GHz faster than the Snapdragon, meaning MediaTek must have achieved the performance increase mostly through other optimizations.
The chip will be able to make use of both LPDDR3 and LPDDR4x memory types, depending on the preferences of the phone manufacturer, and will support up to 4/6GB of each type respectively. It's unlikely that you'll see a budget device with 6GB of DDR4 memory, but you can never have too much support.
MediaTek are proud to finally have a processor using the 12nm architecture, making the A22 more power efficient and smaller, reducing manufacturing costs. This is a big step up for budget devices, considering that previous chips in that bracket were mainly 28 nm, and current flagship phones have 10 nm chips. The new processor will be powerful enough for the average user, while keeping the prices of the devices low.
Improving on one of the weakest points of cheap phones, the camera, the new chip will support either a single lens with an up to 21MP sensor, or a 13MP + 8MP camera combo. Phones with the Helio A22 will also have AI Face Unlock, another feature we're usually associating with more expensive devices.
This announcement is great news for consumers. Regardless if your next phone will have that exact chip, competition in the market is vital for the development of better products. And if you liked what you read, the Helio A22 can be found inside Xiaomi's Redmi 6A, a phone priced at around $110. Other manufacturers will likely soon follow with their own implementations.