Mayer says Yahoo can be successful in mobile without an OS, but can it be profitable?
4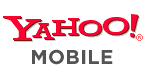 Marissa Mayer has a vision for Yahoo, and that vision most definitely includes a strong mobile strategy. The company hasn't made much of an impact on mobile yet, but Mayer is determined to make the company successful in the mobile space without having its own smartphone OS. The comments came during the company's Q3 earnings call where Mayer announced revenues of $1.09 billion and earnings per share of $0.35.
Mayer said that not having its own mobile OS would work to the company's advantage and allow the company to innovate across platforms. Of course, at that point Mayer only mentioned iOS and Android, and didn't seem too eager to support Windows Phone or BlackBerry. Mayer intends to leverage the strengths of the company in order to supply services, and more importantly content to users, specifically mentioning Yahoo's stock ticker and weather services as well as seeming to point to Flickr and "sharing photos".
But, from our standpoint, the real question isn't whether Yahoo can be "successful", but rather in how the company will be able to draw revenue from mobile. There is no question that services like Facebook, Twitter, Instagram, and Pulse are successful in the mobile world, but success doesn't necessarily mean profitability. Ads aren't the easiest sell on mobile, Yahoo doesn't have content to sell, and no one is going to pay for a Yahoo app, so Mayer must have some sort of trick to make it work. Maybe she can even lead the way and show Twitter and Facebook how to build a business and not just a successful product.