Marshmallow update will reach some Sony Xperia Z3, Z4 Tablet and Z5 owners from March 7
14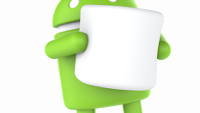 Waiting for an Android software update, it's fair to say, is not the most enjoyable of pastimes. The last we heard,
scarcely one percent
of the total Android-using populous had been furnished with the latest Marshmallow update. Sony Xperia handset owners have been waiting patiently for some news, and Sony's British arm has mustered some promising info via social media. Of course, Twitter-based updates from company reps can be -- and often are -- very much off the mark. But if recent utterances from Sony Mobile GB's Twitter feed are to be heeded, the
Xperia Z5
,
Z4 Tablet
and
Z3+
look set to receive Android 6 Marshmallow from March 7th.
@FalseNugget it's set to roll out from March 7th for Xperia Z5 series, Z4 Tablet and Z3+ – we will share confirmed timings when its ready

— Sony Xperia GB (@sonyxperiagb) February 15, 2016
Of course,
"set to"
doesn't instill confidence that the update will definitely commence from that date, and it's clear that Sony Xperia GB is remaining tentative in its estimates.
It's always risky to get hopes up based on status updates like these, only to have them dashed by delays or cancellations. But at least it's something to go by, and while Sony GB doesn't speak for the company as a whole, it's encouraging for those in the United States and other parts of the world.
Here's hoping that the wait isn't too arduous, and that next month's roll-out expands beyond the confines of Britain.