Mario Kart is coming to mobile!
18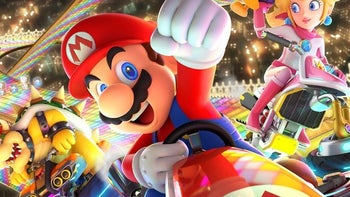 One of the most famous and beloved Nintendo franchises - Mario Kart, is driving its way to our mobile devices. The game is called Mario Kart Tour and is expected to be available for kart enthusiasts by March 2019.
The announcement was made through the Twitter account of Nintendo America, stating the game was in development.
The checkered flag has been raised and the finish line is near. A new mobile application is now in development: Mario Kart Tour! #MarioKartTour Releasing in the fiscal year ending in March 2019. pic.twitter.com/8GIyR7ZM4z

— Nintendo of America (@NintendoAmerica) February 1, 2018


There were no mentions about the pricing model, but there really are two options - buy-to-play, or free-to-play with in-game microtransactions. Keeping in mind Nintendo's mobile releases are sticking to the second model (exception being Super Mario Run, which only offered you the first level for free and then charged you precious money to continue playing) we think Mario Kart Tour will be free-to-play.


This will be the 10th entry to the rather successful series, with the latest one being Mario Kart 8 Deluxe for the Nintendo Switch. Speaking of the popularity of the franchise, Mario Kart Wii is Nintendo's 2nd most sold game of all time hitting 36.8 million units worldwide.


Mario Kart Tour will join Super Mario Run as the only Mario games for mobile devices. Super Mario Run was released in 2016 for Android and iOS and was downloaded over 200 million times since then. The game also got a nomination for mobile game of 2017.


In case you have no idea what Mario Kart is, you can get a rough idea by checking the Mario Kart 8 Deluxe video below.




source: @NintendoOfAmerica