Manual Android 4.4.1 update now available for Nexus 10
2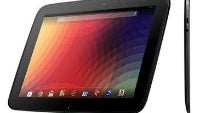 It looks like the last Nexus device is finally getting the Android 4.4.1 update. The incremental update is still rolling out to the various devices, but we have seen the manual update files released for the Nexus 4, Nexus 5, and Nexus 7. Now, it's the Nexus 10's turn to get in on the bug fixes available in the new version of KitKat.
Unfortunately, we can't really say what those bug fixes are exactly. Most of the
fixes and features
that are known in the update target the Nexus 5, although we do know that at the very least there is at least one change that will affect the other Nexus devices: the default app for handling your images from the camera app is now the Google+
Photos app
, rather than the stock Android Gallery app.
Still, we're sure there are various bug fixes in the update, and eventually we'll see a proper change log from Google. In the meantime, you can sideload the update for your Nexus 10 if you want. All you need to do is make sure your Nexus 10 is running stock Android 4.4 build KRT16S, then download the update package from the source, and follow
the same instructions as always
.