Android 4.4.1: other fixes and the Photos app starts moving in on Gallery
4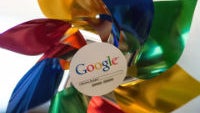 The Android 4.4.1 update began rolling out yesterday, and the big story of the update were the various camera fixes for the Nexus 5; but of course, there were other bug fixes and changes that were a part of the update, and not all of the changes were for the Nexus 5 alone. One of the more interesting changes had the Photos app moving in on the Gallery's territory.
There have been rumors around that Google might eventually look into
replacing the Gallery app
with its Photos app. We were a bit skeptical that would happen too soon, because the Photos app is so closely tied to Google+, but it does still offer the offline options that you would want from the Gallery app. It seems that Google is pushing the Photos app forward a bit, because with the Android 4.4.1 update the camera app now pushes you into Photos when viewing your pics rather than the Gallery app. The Gallery app hasn't been removed yet though, but this change does affect all Nexus devices that got the update, not just the Nexus 5.
It also has been confirmed that the update does fix the audio problems on the Nexus 5, and the bug that cause the notification bar to become opaque at times. But it's unclear if the update has fixed anything specific on either the Nexus 4 or the Nexus 7 LTE. We're hoping that Google will release a change log for the update, but we haven't seen anything yet.