Make your very own custom Android widget with Zooper Widget
11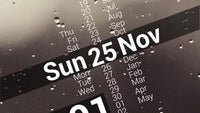 Imagine a world where every Android user is able to create a widget of their own – a widget that is totally unique, tailored to meet their needs and preferences. Now stop imagining because there's an app made specifically for the purpose. It is cleverly called Zooper Widget and it is a powerful widget creation tool brought to us by the same fine folks who gave us
Themer for Android
.
Once installed, Zooper Widget presents you with its database of presets, which are available in sizes from 1x1 to 4x4 icon spaces. They can be user as they are, of course, but if you're feeling creative, you may change their layout by editing the items' position, color, angle, font, and so on. Furthermore, you're free to select what data your very own widget should display – think anything from the date, time, and weather conditions, to the temperature of your phone's battery, system uptime, network IP address, and the amount of data you've used over the past month.
So yeah, there's quite a lot of freedom that Zooper Widget gives you. But on the downside, getting the hang of the app isn't that easy. It will take you some time before you make your widget look and act just right. Oh well, at least there's no need to be a programming master. It is all knobs and settings so there's no coding required in order to create something pretty and functional.
Zooper Widget is available for free from the Play Store, but if you want to unlock its full potential, you'll have to spend $2.49 on the Pro version of the software. Going pro gives you the option to save and load templates, to assign an action to your widget (think launching an app when the widget is tapped), and more goodies. Besides, you'll be enjoying an ad-free experience.
| | |
| --- | --- |
| Developer: MYCOLORSCREEN | Download: Free, Pro |
| Category: Customization | Price: $2.49 for the Pro version |