Themer Beta is awesome! A large number of wholly-integrated themes up for grabs
7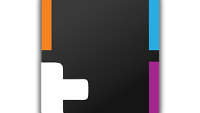 If you're into modding the look of your Android, then you must know about the inspirational goldmine that is the MyColorScreen website. It's one of the best spots on the web that allowed users to share their custom-made homescreens and even, sometimes, the way to recreate it. Of course, seeing as the Android world is so diverse, it is all too often that you'd come across a personalized homescreen that you just love, yet instructions would be confusing and altogether missing.
But, no more! The Themer Beta app is now available on the Play Store, and has been for about two months now. Our initial run with it was overwhelmingly positive, and it's about time you give it a shot, too.
Themer is a launcher replacement, and a pretty great one at that, though do keep in mind that the app is obviously still in beta. In other words, you should expect some kinks, though we ourselves ran into very minor ones this past month, despite testing it on three separate devices. Anyway, perhaps he best part of Themer is its resourceful database of ready-made homescreen themes that are a little more than a wallpaper and a few icons. The entirety of the Android UI and system is integrated pretty handsomely, and there's definitely something for everyone out there. Best of all, Themer is free to download, and so are themes! Moreover, considering the wide-reaching community behind it, we're actually expecting the number of available themes to continue growing, not to mention that the folks behind the app are extremely well-versed in how-to's, so support for newbies to 'theme-ing' is anything but lacking.