Make your Samsung Galaxy S4 sound better using Adapt Sound
13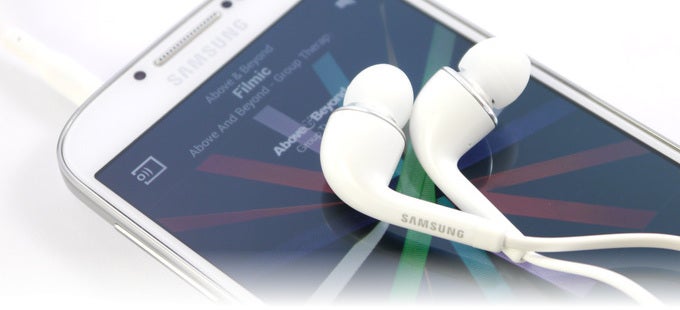 MP3 players – yet another electronic gadget that smartphones have pretty much rendered obsolete by now. That comes as no surprise since even the cheapest smartphone comes with a 3.5-millimeter jack to plug headphones into, storage for putting on some music, and enough computing power to process both compressed and lossless audio files.
However, not all smartphones sound quite the same.
The sound quality of a smartphone
– a matter that we've discussed in a previous article – depends on a number of factors, including hardware specifics and software used to control that hardware. And fortunately, while hardware is a constant that a user has no control over, the software on a smartphone does leave room for modification in hopes of achieving better sound. Think equalizers, stereo enhancers and the likes.
The Samsung Galaxy S4, in particular, has an awesome built-in feature called Adapt Sound.
Simply put, it fine tunes the sound output of the smartphone in accordance to the user's hearing and to what headphones are being used with the device. Allow us to tell you how to use the feature!
Before you start setting up Adapt Sound on your Samsung Galaxy S4, make sure you're in a quiet room and that you're wearing your headphones properly. Now go to the "Settings" menu, tap on the "My Device" tab and hit "Sound". The "Adapt Sound" setup guide is the option down at the bottom of the list. Open it and then hit "Start".
What you're about to hear is a series of beeps played at different frequencies. Confirm if you can hear the sound, even if it is barely audible, or tap "No" if you can't hear anything at all. Don't be surprised if you can hear all of the beeps or if you can't hear any of them – results depend on both your hearing and on the headphones being used. Also, note that the test tones are played through either the left or left audio channel as Adapt Sound adjusts each of them separately.
Once the setup process is complete, you'll be asked to select which ear you use more often during phone calls. Yup, Adapt Sound can improve the in-call audio quality as well! Hit "Done" and you'll be all set! The Adapt Sound will then be turned on when you're listening to music via Samsung's music player application. Sadly,
the Adapt Sound feature does not work with other audio apps
, which is a bummer in case you prefer using one of the
many alternative music players for Android
. Also, remember that in order to get best results, you'll have to set up Adapt Sound again in case you switch headphones.
We tested Adapt Sound using several pairs of headphones, ranging from dirt-cheap headsets and cans, to the Galaxy S4 stock in-ear headphones, to a professional set of in-ear monitors. Based on our experience, we'd say that the feature really makes a difference, especially if you're not listening at the highest loudness setting and in case your headphones aren't too great. However, it turns out that the better the headphones being used, the less need there is to have Adapt Sound turned on. But then again, your ears might have a different opinion about it. How do you, guys, find Adapt Sound? Let us know down in the comments!