MWC 2016: What's in my bag?
22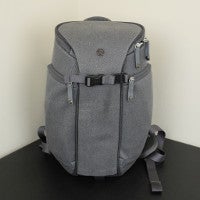 Another month, another tradeshow. Just like the beginning of every year in the past, the first two months are big tradeshow months in the industry. While CES caters to the general field of the consumer electronics segment, MWC is specifically centered on all things mobile – and boy is it a show. For myself and my colleagues, it's widely perceived as the 'big show,' one that's filled with buzzing news surrounding all-things mobile related.

With each passing tradeshow, I'm realizing more and more about the benefits of traveling lightly, especially when you're shuffling from place to place in a short period of time. During this most recent CES, which happened just a little over a month ago at this point, I shared with you folks what I brought along for the event – showing everything that I could fit into my backpack. Indeed, I was impressed by how I was able to back so minimally for a tradeshow, but rest assured, I'm always anticipating on outdoing myself.

That brings me to MWC 2016, which is now only a few days away at this point. Of course, we expect some banging news out of the show, so the anticipation is building up to a feverish reach. Just as before, I'm packing as light as possible – more so with this one because I'm mostly relying on my two feet and mass transportation to get around. So, that brings me to this: What's in my bag for MWC 2016?

And for those of you curious about my gear, I'll have the links to where you can buy them in the slideshow.