MHL adapter for the HTC EVO 3D and HTC Sensation 4G is $30 on Amazon, generic one on Expansys - $17
6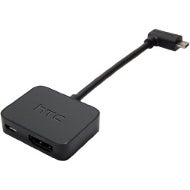 For all of you proud
HTC EVO 3D
and
HTC Sensation 4G
owners, who have been patiently waiting for a nice price on the official HTC MHL-to-HDMI adapter, your time has come.
Amazon now carries the contraption that allows you to mirror your phone's display on a big screen HDTV, including any three-dimensional content you created with the HTC EVO 3D. Even better, it costs $29.99, which is
ten dollars less than what Sprint is selling it for
.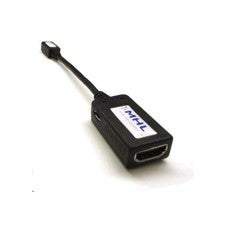 Expansys USA also has the adapter for $38.99, but at the same time it carries a $16.99 generic 5 pin MHL cable, which user reviews say works well with HTC's Android handsets. Moreover, T-Mobile sells the same generic MHL adapter for $19.99 as an accessory for the HTC Sensation 4G, so we are inclined to believe the user reviews.
Mobile High-Definition Link
(MHL) is a new standard that will get planted in TV sets to come; on your phone, it combines the HDMI and microUSB ports in one. When future TVs get MHL, this connection will also be charging your handset, while you are playing games, or watching movies from it on the big screen. For now there is an additional microUSB port on the adapter itself for charging.
As for the
Samsung Galaxy S II
, sorry, its MHL port uses a different pin setup, so Samsung's own MHL adapter has to be used, which, at $33.99 on Expansys, is cheaper than the official HTC one.
source:
Amazon
,
Expansys
,
Sprint
&
T-Mobile