Lufthansa Airlines to allow watching in-flight movies on personal devices
4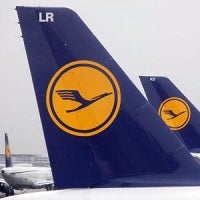 If you do any amount of flying on long trips, you have more than likely seen the airline has invested heavily on in-flight related entertainment by way of in-seat displays and overhead displays offering access to movies, TV or more.
Such infrastructure is costly, and when it comes to the airline industry, overhead eats up all the money. Lufthansa Systems, a business unit of the airline was looking at ways to delivery new products and services that might generate more revenue.
Then came a great idea, develop on-board servers that would deliver content to passengers' personal devices. Since smartphones and tablets have become the indispensable companions of many people, it makes perfect sense. It also means a lot less money spent on customizing individual seats, adding weight to the aircraft.
BoardConnect was born. BoardConnect is a small server that is installed inside an aircraft's electronics bay and linked to wireless access points positioned inside the passenger cabin. There, fliers can access content ranging from movies and music to publications and other media.
Lufthansa Systems builds the servers, they run on Microsoft Server 2008. Also on the servers is Microsoft's PlayReady DRM application which prevents passengers from saving the content they may be streaming on their device. For their device, the passengers simply have to download an app before their flight. The app is available for iOS, Android and Windows. Even Amazon Kindle owners can use the Android version of the app.
Look to see BoardConnect replacing in-seat entertainment systems in the near future across all sorts of aircraft in several airlines.
source:
CITEWorld