Long emoji message can cause the mobile WhatsApp app to crash on an Android phone
10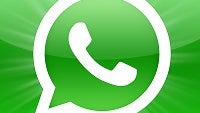 A security researcher by the name of Indrajeet Bhuyan has discovered that there is a way for someone with evil on their mind, to crash the mobile WhatsApp app on other people's phones. This happens when someone using the web version of WhatsApp sends a message containing at least 5000 emoji to another subscriber using the mobile app. The latter will crash if it receives such a message, shutting down the app. Deleting the message history and re-opening the conversation is the only way to continue using the app after it crashes.
There are some interesting aspects to this. One, the problem affects only Android users of the app. Secondly, WhatsApp does have a character limit of 6000. But at that number, it isn't able to block malicious users from sending an app-crashing message.
This vulnerability is the perfect sneak attack. Because the message that sets off the crashing of the mobile app is also destroyed in the process, there is no evidence that can be used to accuse someone of setting off the crash.
Facebook closed on its acquisition of WhatsApp in October 2014, and the
final purchase price came to more than $21 billion
. We wouldn't be surprised to see Facebook push out a patch that closes this exploit.
Thanks for the tip!
source:
Independent
Recommended Stories