Living with a fire-sale TouchPad on Android
10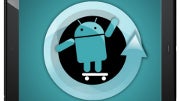 You remember the
TouchPad
, right? Of course, how could you forget it! It actually became one of the hottest tablets of the year, after HP decided to get rid of its stock by selling the device at a
fire-sale price of $99
for the 16GB variant, and $149 for the 32GB one. Such prices for such a decent hardware are unheard of in tablet world, where similar products are still hovering around the $400 to $500 price range. As a matter of fact, the HP TouchPad itself was initially priced at $500, but due to very slow sales, the manufacturer decided to sell everything it can, while the hardware is still attractive.
After all of this happened, however, a number of independent developers stepped up and announced that they'll be working to port Android for the discontinued, but still powerful tablet. Back then, we weren't really convinced that something serious may come out of this, so we ended up buying a fire-sale TouchPad with the intention of sticking with whatever webOS offered.
Of course, webOS didn't offer much (in terms of applications, that is), so using the TouchPad was a relatively boring experience. The tablet was pretty good for web-browsing and enjoying multimedia, but that was pretty much the extent of its competencies. So overall, we had a decent tablet, but we weren't particularly happy with it.
Then, one sunny day we decided to check how things are going with those Android ports, and surprisingly, we found that the good people from CyanogenMod have made quite a progress. Although the version of the port was still referred to as "Alpha 3", it looked like most of the stuff was already working, and users who had tried it shared the opinion that it's a-ok for everyday use. So, we decided to give it a try. This was the best thing that we could have done to our TouchPad.
After a somewhat complicated and
tricky installation process
, our TouchPad was happily running CyanogenMod 7, i.e. Android 2.3.7 Gingerbread, with some customizations like permanent on-screen keys such as Home, Menu and Back, since the TouchPad lacks those. And boy did this unlock the true potential of the device! All of a sudden, we were installing and enjoying all kinds of apps to make our experience more entertaining and extend the capabilities of the tablet. Yes, improvement in areas like web-browsing was little to none, but the feeling that we can get an app for everything — as well as lots of games — on a tablet that we've bought for just $99 was... how should we put it... AWESOME?!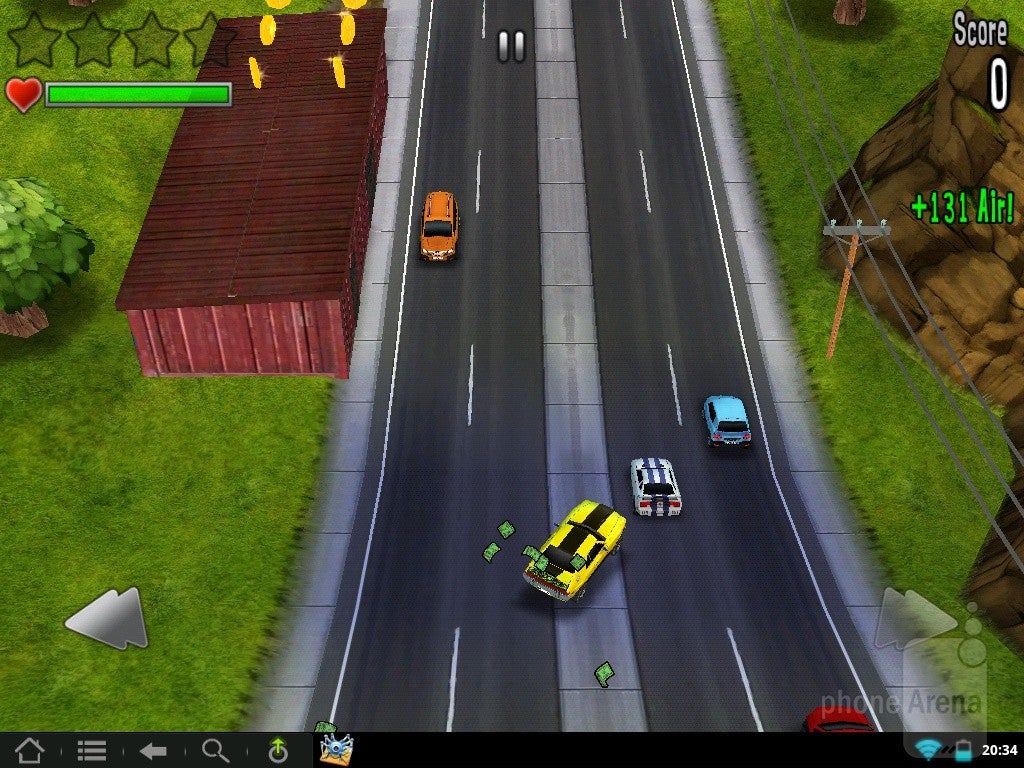 Playing 3D games for Android on the TouchPad
The best thing about CyanogenMod 7 Alpha 3 on the TouchPad is that it's
quite stable
. The only issues in terms of stability we've encountered so far are the random restart and random Wi-Fi connection loss. Both get resolved pretty quickly and happen very rarely – so rarely that we can actually live with them without being annoyed when they occur. Meanwhile, the system is running pretty decently, with no serious slowdowns or other glitches, so it's a relatively fluid experience. When it comes to features, the only malfunction that we've found is with the front-facing camera.
Naturally,
Android Market
is available and you can download or even purchase apps to your heart's content. Most of the basic apps and 2D games run flawlessly on the Android-powered HP TouchPad. The larger part of the 3D games we tried also ran without a hitch as well, though there are some that are unsupported, like 99% of the Gameloft titles, which is a pity. The only game by Gameloft that we managed to run is Dungeon Hunter. In most cases with other games though, you'll simply get a slightly stretched image, due to the 4:3 aspect ratio of the TouchPad.
Should

I

install Android on

my

TouchPad?
As you might guess, the answer to this ultimate question depends on the type of user you are. If you need a tablet for web-browsing, video-watching, reading and other basic stuff, then we don't really see a reason why you should bother.
However, if you want to make a somewhat more functional device out of your TouchPad, then we highly recommend that you install CyanogenMod 7 Alpha 3. It's stable enough, opens the doors to a whole new, much richer mobile experience, and enables a dual-boot option, letting you return to webOS whenever you want. But believe us – you won't use it.
Before you embark on the journey of getting Android up and running on your TouchPad though, please consider the risks, as the installation process isn't simple at all. Be sure to carefully read all the instructions that go with the needed files, all of which you can find here.
Of course, if you feel unsure about what you're doing, it might better if you just hold off for a while, until a more user-friendly installer is released.
At the end of the day, if you do choose to go for it and install Android on your TouchPad, it immediately becomes obvious that you end up having a much more capable tablet, even with this early Android build. And who knows, maybe an Ice Cream Sandwich port isn't that far away!