Liveblog: Samsung Galaxy Premiere event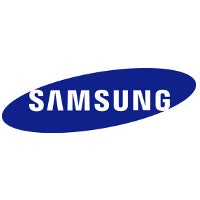 It's tablet day today! Or at least, that's what we can make of Samsung invitation for its Galaxy Premiere event, which is going to take place today in NYC. Long story short, the invite features the tagline "Tab into color," which leads us to believe that the manufacturer is going to unveil its expected line of AMOLED-powered tablets.
So, for those who have missed the news, Galaxy Tab S is expected to be a premium line of tablets, with its main differentiating feature being Samsung's signature AMOLED displays, instead of LCD. Holding your breath for the Galaxy F smartphone? Well, we wouldn't, if we were you - chances are pretty slim, to say the least, but we guess nothing is impossible.
Stay with us as we flood you with up-to-the-minute updates in our liveblog, which can be found below!
Event start time: 4 PM PT | 5 PM MT | 6 PM CT | 7 PM ET | 11 PM GMT | 1AM CET
Live event tracker
| | |
| --- | --- |
| 18:58 | That's a wrap folks. Hope you enjoyed. Check the site out for our hands on. John V out! |
| 18:56 | |
| 18:56 | Not surprisingly, the Tab S line directly competes with Apple's iPad line. Pricing and specs seem almost similar. |
| 18:55 | US: Both available in July. 8.4 inch will sell for $400, 10.5 for $500. LTE models will come later. |
| 18:54 | Galaxy Tab S will feature the same finger print sensor in the S5. Tablet also has a multiuser mode as well. Up to 8 users. |
| 18:51 | You can connect to a PC with its remote PC feature. |
| 18:50 | At the same time, you can even transfer files, photos, and more between the two with SideSync. |
| 18:49 | |
| 18:48 | It's called SideSync, which works with the Galaxy S5. Essentially, you get a virtual Galaxy S5 on the tab S interface. |
| 18:47 | You can have voice calls through the tab S, when it's connected to a Galaxy phone. |
| 18:46 | Next topic : connectivity. |
| 18:45 | |
| 18:45 | Samsung will also offer a plethora of accessories, like case and keyboards. |
| 18:45 | Titanium bronze and dazzling white colors are available. |
| 18:44 | Tab S definitely shares some of the design characteristics of the Galaxy S5. |
| 18:43 | 6.6mm thickness, which is like 5 stacked credit cards. It's actually incredibly thin. At the same time, light weight. |
| 18:41 | Samsung is hoping that its music streaming service, Milk, will hopefully garner users with the Galaxy S Tab line. |
| 18:39 | 90 day free trial of Google Music play will be available with the Galaxy Tab S. |
| 18:37 | And oh yeah, Samsung products will appear in the upcoming Avengers: Age of Ultron movie. |
| 18:37 | Marvel, yet another partner who will deliver content specifically optimized for Galaxy users. |
| 18:33 | Another collaboration is with National Geographic. |
| 18:32 | |
| 18:30 | Conde Nast collaboration with the Samsung Galaxy Tab S family. |
| 18:30 | |
| 18:29 | |
| 18:29 | Papergarden is a magazine app optimized to fit the 16:10 apect ratio of the Tab S devices. |
| 18:28 | Content home is a new UI element with the homescreen that aggregates a variety of different content. |
| 18:27 | 11+ hours with video playback at 1080p. 7,900 mAh battery in the 10.5 inch model and 4,700 mAh in the 8.4 |
| 18:22 | Super AMOLED has 100 times the contrast ratio over standard LCD panels. Therefore, blacks are deeper and more detail is exposed. |
| 18:21 | |
| 18:19 | Wider color range, deep contrast, adaptive display, and outdoor visibility consist the strengths of the Super AMOLED display. |
| 18:19 | Conventional LCD versus Samsung Super AMOLED |
| 18:18 | |
| 18:18 | Lots of talk about the richness of the AMOLED panel: high contrast, beautiful colors, and great viewing angles. |
| 18:17 | |
| 18:16 | 2560 x 1600 Super AMOLED display, thinnest tablet, lots of connectivity, and security like a fingerprint sensor |
| 18:16 | "Samsung Galaxy Tab S is our best tablet line yet." The display is what's most pronounced here. |
| 18:14 | Michael abaray is now on stage talking further about the features |
| 18:13 | SideSync feature allows the tablets to interact with samsung smartphones so you can get phone calls & send texts on the tablet. |
| 18:13 | Not surprisingly, there's a kid mode with the experience. |
| 18:09 | Hello Samsung Galaxy Tab S family! Super Amoled display in tow. "it's simply beautiful, like jewelry." |
| 18:06 | |
| 18:05 | "People Inspired Innovation." The words splashed on the screen as Lee is expanding about the growth of Sammy's tablet line. |
| 18:04 | |
| 18:04 | DJ Lee is now on stage along with Ryan. |
| 18:02 | Samsung MC, senior director, Ryan Bidan is out on stage. Big round of applause from the crowd. |
| 18:01 | And we are starting folks! Quick video presentation first thing. |
| 17:55 | PA announcement just came on saying that the show is about to begin. We're almost there people. Packed house too! |
| 17:42 | |
| 17:40 | Alright folks, we are finally in our seat. |