Liveblog: Nokia's introduction of the Lumia 925
29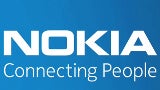 Welcome to our Lumia 925 announcement liveblog! We've been hearing about the Nokia Catwalk (Lumia 925) for quite some time, and now the moment has come for Nokia to come clean and introduce the long-anticipated smartphone. Without a doubt, the Lumia 925 will run on Windows Phone 8 OS, however, the handset will be quite different compared to the rest of the Lumias we've seen thus far. What makes it so special? Well, in contrast to the current Lumia smartphones, all of which were very colorful and made of polycarbonate, the Lumia 925 will have a chassis made of metal. In addition to looking cool and classy, this has probably allowed Nokia to make the handset thinner and lighter than the previous Lumias.
Specs-wise, the Lumia 925 isn't expected to be a monster, but then again, no Windows Phone is, due to the strict hardware requirements set by Microsoft itself. Still, the so-called Nokia Catwalk will most probably have a pretty decent specs sheet with a 4.5" 720p display, dual-core processor and a 8.7 MP PureView Phase 2 camera.
Join us for the unveiling of the Nokia Lumia 925, scheduled to begin at 5AM ET | 4AM CT | 3AM MT | 2AM PT | 9AM GMT | 11AM CET!