Live: T-Mobile's UNcarrier event
12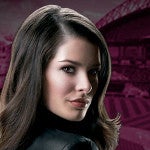 March 26 - a day that will go down in history as the day when T-Mobile, the fourth-largest US carrier, stood against all established norms and offered a real alternative to the standard carrier model - the UNcarrier model! Or maybe not...
Anyways, whatever T-Mobile has to say at its UNcarrier event in NYC today, we'll be there to hear it out and bring all the news to you. Who knows, the operator
might even announce that it'll be carrying the iPhone for the first time
! Now, that would certainly be interesting, seeing that T-Mo is currently one of the very few US carriers (and the only major US carrier) that don't offer the iPhone yet. We also have our fingers crossed that our field correspondent, John V., will also have the chance to meet up with Carly for a quick
hands-on
chat. That's all this guy needs to win a woman's heart, we tell you!
Now back to T-Mo's event. If you're looking for a quality liveblog service, you've come to the right place. Starting at 11:15 ET | 10:15 CT | 09:15 MT | 08:15 PT | 3PM GMT, Mr. V. will start bringing the news from the event directly to you. Stay tuned!