Line's new iOS app allows you to create weird concoctions of selfies and stickers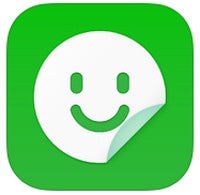 Selfies and stickers are undoubtedly all the rage these days, and Line, one of the fairly popular messaging services, just found a way to create a mix between these modern day phenomenona. Meet Line's newly-released iOS app, Line Selfie Sticker, which allows you to... snap a selfie and turn it into a cartoonish digital sticker. The resulting compound can be shared via a panoply of popular social network apps, such as Facebook, Twitter, Instagram, and Line, of course.
Users get to choose among 130 predefined templates, such as cheerleaders, pirates, monsters, etc. What's more, users can customize their selfie-sticker creations even further by adding various speech balloons and filling them with text of your choice. The whole process of using Line Selfie Sticker is pretty straightforward, too - once you've taken a selfie that suits your liking, the only thing you have to do is tap 3 times to generate a unique sticker with your face on it.
We are pretty sure that Line's new iOS app will be mostly successful among the younger generation, but you already saw that coming, didn't you? At the moment, there is no word if Line Selfie Sticker will eventually make it to any other mobile platforms. Bummer.
Download: Line Selfie Sticker (
iOS
)
via:
Pocket-lint