Is Lineage Android Distribution the new name of CyanogenMod?
9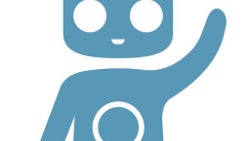 Co-founder Steve Kondik recently left CyanogenMod
, and as he opened the door and walked out of the company that he helped to build, he made no effort to disguise that he was seething inside at the behavior of fellow co-founder Kirk McMaster. Kondrik hinted about moving over some parts of Cyanogen into a non-profit operation, and that is easier said than done due to possible legalities involving the for-profit CyanogenMod venture. The latter apparently owns trademarks and other things that identify a brand.
But Kondik might have already started the process and sources say that internally the name being used for the project is either Laos/LAOS (Lineage Android Operating System) or Lineage Android Distribution. A software repository at GitHub with the name Lineage Android Distribution has been filling up with parts of Cyanogen, and those in the know say that this is indeed part of the reorganization.
Until some official word is released, all we can do is visit the site and see how quickly it is being populated.
Cyanogen will supposedly be leaving its Seattle headquarters
by the end of this year. You can check out the new repo by clicking on the sourcelink.
source:
LineageAndroidDistribution
via
AndroidPolice