Like an app review in the Google Play Store? You can now give it a thumbs up from your phone
6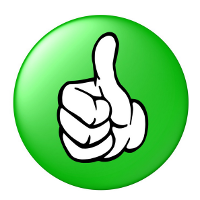 Did you ever read a review of an app in the Google Play Store that you appreciated so much that you wanted to give it a 'thumbs up?' You can now do so from your handset. And thanks to the overflow menu next to each one, you can even designate a review as "spam" if you so desire. Keep in mind that you are giving your approval to the review, not the app.
Google hasn't changed anything when it comes to replies. App developers are still the only ones allowed to post a written response. But that makes sense since developers have a lot riding on garnering positive reviews, and sometimes they need to issue a written response to critical commentary from unhappy app users.
Reviews can be sorted with the most helpful listed first, the newest review first, or the one with the highest rating first. This means that by doling out 'thumbs up' whenever you read a review you like, you can have an effect on what Android users are reading about certain apps in the Google Play Store. Can you handle all that responsibility?
source:
Crackberry