Lights, camera, action! Live videos could soon be coming to Instagram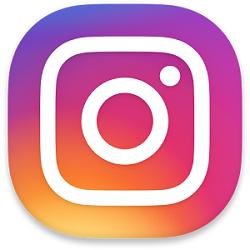 Instagram is one of the oldest social media sites around, and in an attempt to stay hip with their users, the company has been working on continually updating their app to make it as appealing and useful as ever. The company rolled out Stories earlier this year, and despite many users hating on Instagram for essentially ripping off Snapchat, the company quickly gathered
more than 100 million active daily users
in just 2 months' time. Following the success of Stories, it looks like Instagram is now working on bringing live video broadcasts to the service as well.
The new report comes by way of Russian publication
T Journal
, as one of their readers discovered that their Instagram app featured something rather peculiar in their Stories section. Along with the regular Stories of people that you follow, the screenshot that the
T Journal
reader sent in shows that one of the icons in the Stories section has the word "LIVE" on it. Upon tapping this icon, the users was reportedly sent to a page that was titled "Popular Live Broadcasts." However, seeing as how Instagram hasn't officially announced anything in regards to live videos, the page unsurprisingly didn't show any content. In addition to this though, the reader shared another screenshot with an icon at the bottom featuring the words "Go Insta!". We're likely assuming that this is how you'll start a live video broadcast, but since Instagram has yet to comment on this matter, this is still nothing but speculation. Also worth noting is the fact that this was discovered on the beta version of Instagram on a Nexus 6P.
When and if Instagram officially announces live video broadcasts for the photo-sharing platform, the move makes a lot of good sense. Facebook's own live video broadcasts have been increasing in popularity, so bringing a similar feature to a social network that's all about sharing photos and videos seems like a no-brainer. It could be some time before live videos officially make their way to all of Instagram's users, but if the feature showed up in a beta version for the app like
T Journal
claims, we might not have to wait too long after all.